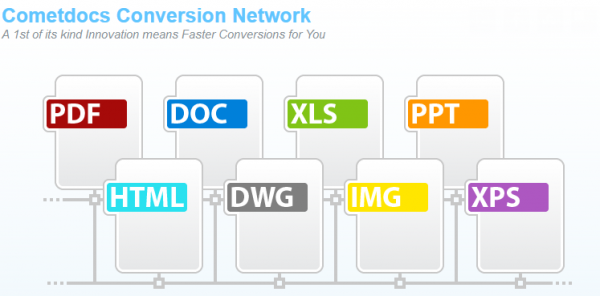 If you are more than a normal computer user, you will be aware of the importance of Document conversion.
Converting documents can allow them to be read in several different applications. Although there are many software available for this purpose, they are time consuming sometimes. Therefore, this article is based on a
free online
resource for document conversion,
Cometdocs
.
Online document conversion
has never been done easily than it can be done at
Cometdocs
. To ensure high quality conversion in minimal time, Cometdocs have set up their own network of websites based on document conversion between different formats. It can safely be declared as one of the leading resources online considering its illustrious list of formats between file conversion can take place. It is simple and fast. All you need to do is to upload a file that you wish to convert. Next, choose the format in which the file needs to be converted. Lastly, enter your email address in the address box provided and press "Send",
check your
email and download the new file.
Supported Formats:
PDF to Word

PDF to Excel

PDF to PowerPoint

PDF to CAD
PDF to HTML
and vice versa. For witnessing the entire list, click
here
.
I personally have found Cometdocs to be a remarkable resource. Therefore; to all the readers, I'd suggest that Cometdocs is the place to be whenever the need for online document conversion arises. Its definitely worth a shot.