AVG Antivirus 2013 Free 1 Year Product Key / License Number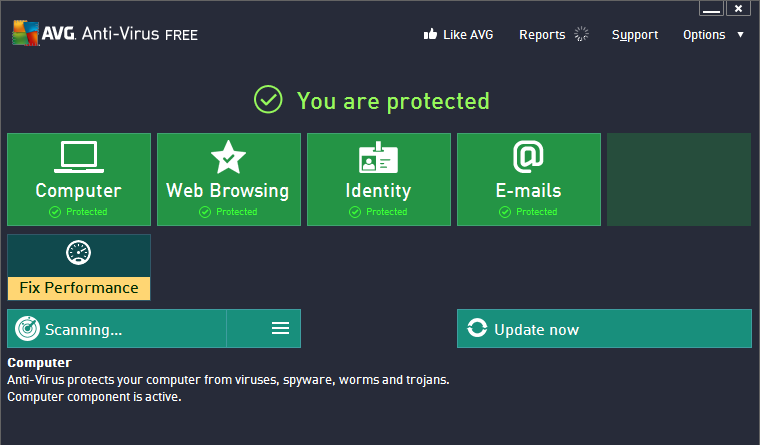 If you use your computer every day, you need protection that's always there, constantly keeping you safe. AVG Antivirus 2013 is one of a range of award winning AVG products designed to provide you with peace of mind and total security for your PC. As with all AVG 2013 products, AVG Antivirus 2013 has been completely re-designed, from the ground up, to deliver AVG's renowned and accredited security protection in a new, more user friendly and efficient way.
With AVG Antivirus 2013, you get hassle-free protection for your windows PCs from all types of malware threats including viruses, adware, spyware, worms, rootkits, and more. Thanks to AVG Protective Cloud Technology and AVG Community Protection Network, emerging threats are identified "in the cloud" and prevented from infecting your computer via AVG's automatic updates to your anti-virus software. In addition to traditional antivirus protection, AVG Antivirus 2013 also delivers great preventative protection that blocks infected links and files as you surf, checking everything before you click through, in addition Email Protection examines incoming messages for potential threats and AVG Anti-Rootkit scanner detects and removes dangerous rootkits that hide malicious software that seeks to take control of your computer.
AVG AntiVirus 2013 (paid version) is normally priced at $39.99 for a 1 year 1 PC product key / license number. And it comes with a 30 days trial version like other security software. If you don't like the usual 30 days trial then here is an promotion offer to download a trial version of AVG Internet Security 2013 with an in-built license key for 1 year (364 days) at no cost.
It doesn't say how long this offer will stay free, so get it while it last! Download AVG AntiVirus 2013 free 1 Year Trial version [offline installer] from links given below:
AVG AntiVirus 2013 Free 1 Year Trial Version:
32 Bit Download
;
Alternative Link
[132 MB]
AVG AntiVirus 2013 Free 1 Year Trial Version:
64Bit Download
;
Alternative Link
[144 MB]
Install AVG AntiVirus 2013 (creating a System Restore Point before trying out a new software or a tweak is always recommended). The installer is pre-activated and works anywhere over the world. The free 1 year license number is already integrated in the installer.
However, take note that during installation, AVG tries to install a browser toolbar (AVG Security Toolbar) and change your default search provider to AVG Secure Search. If this doesn't suit you then be sure clear the relevant check boxes.
This free 1 year trial version is exclusively available for Huawei Dongle users. But we have confirmed that it will also work for other users.